Ways to ensure your patients love your waiting area
Your waiting area leaves a strong first impression on patients. Make sure it reflects your vision of the practice and how you want patients to feel when on the premises.
A well designed waiting area is safe, comfortable and accessible for all people and families visiting your practice.
Continue to learn about setting up this space.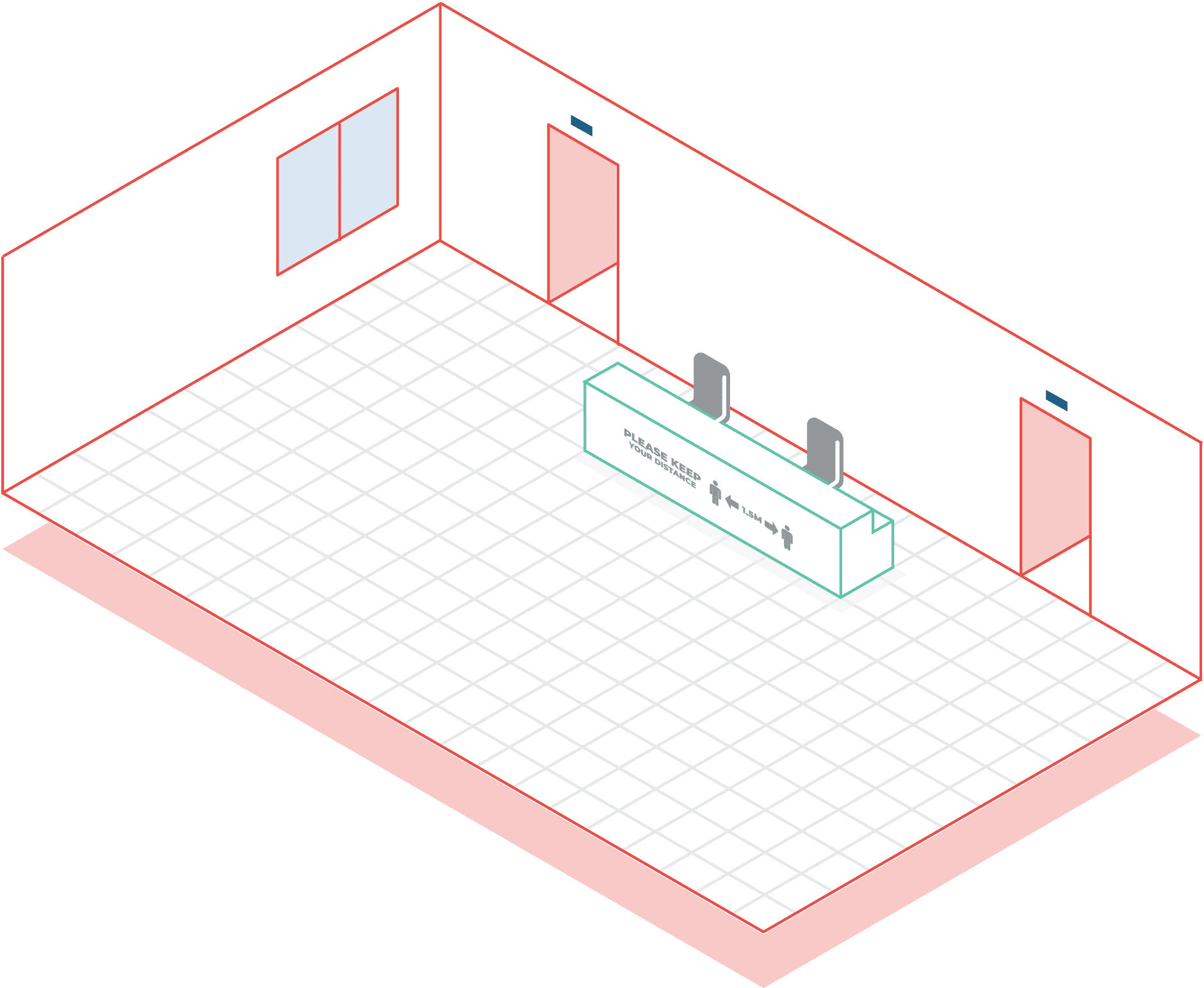 Seating
The amount of seating, style of chairs and layout are key considerations to ensure a comfortable, accessible and usable space your patients will love.
There are three main considerations when deciding how much seating is needed in your patient waiting area.
These are:
Available floor space (m²)
And the number of clinical team members
Appropriate physical distancing between chairs (1.5m)
As a guideline we recommend at least 6 chairs per clinical team member, space permitting.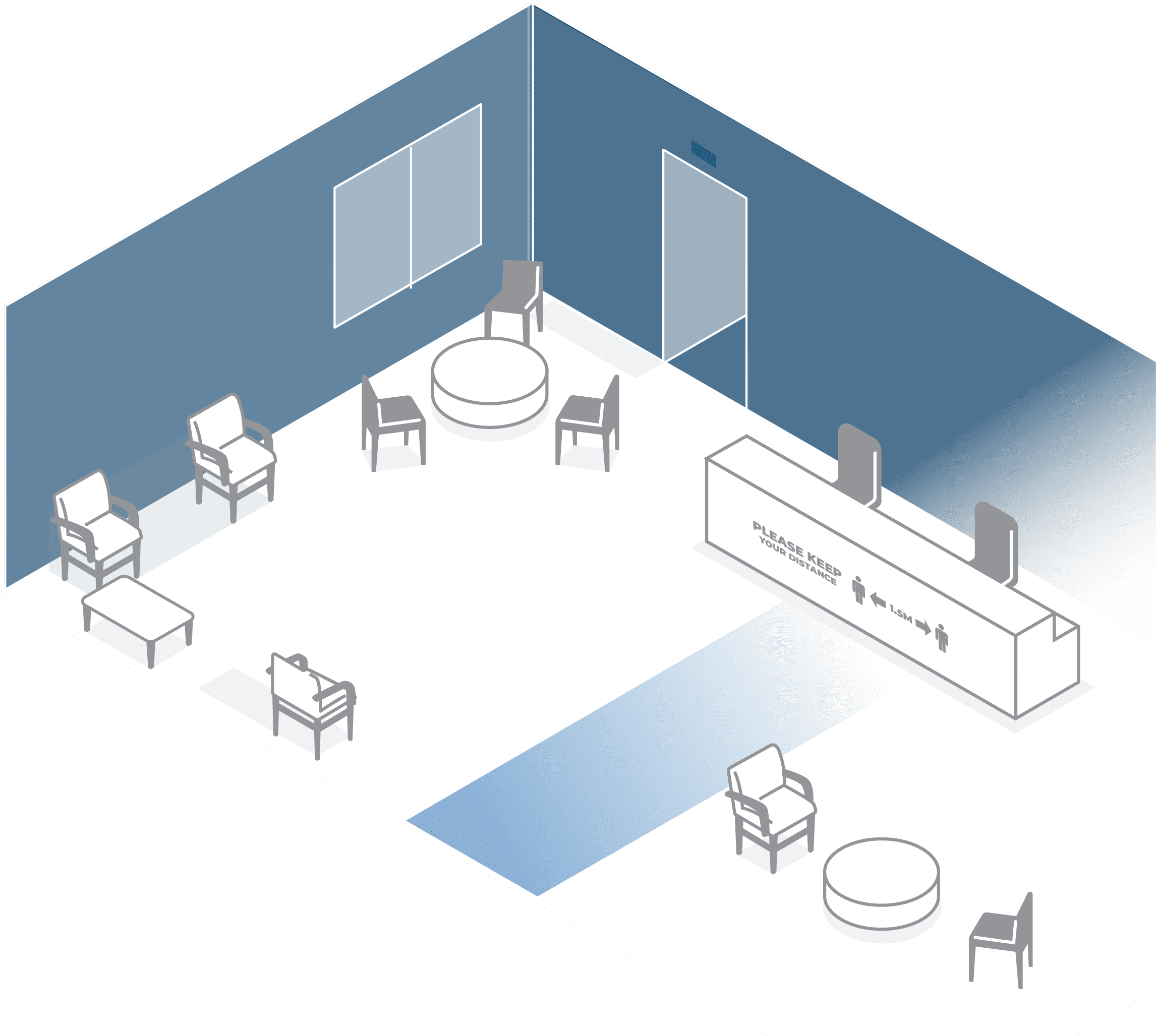 Comfortable Seating and Layout
Make the most of your available space by using a variety of seating arrangements. Having a mixture of seating types allows patients and their relatives to choose what is appropriate for them. Also consider configuring the reception area, so reception staff members can monitor the waiting area.

Consider seating with material that is easy to wipe clean and disinfect.
Looking Good!
Now that you have a variety of seating options in place, let's continue on to see what else is needed to finish setting up your waiting area.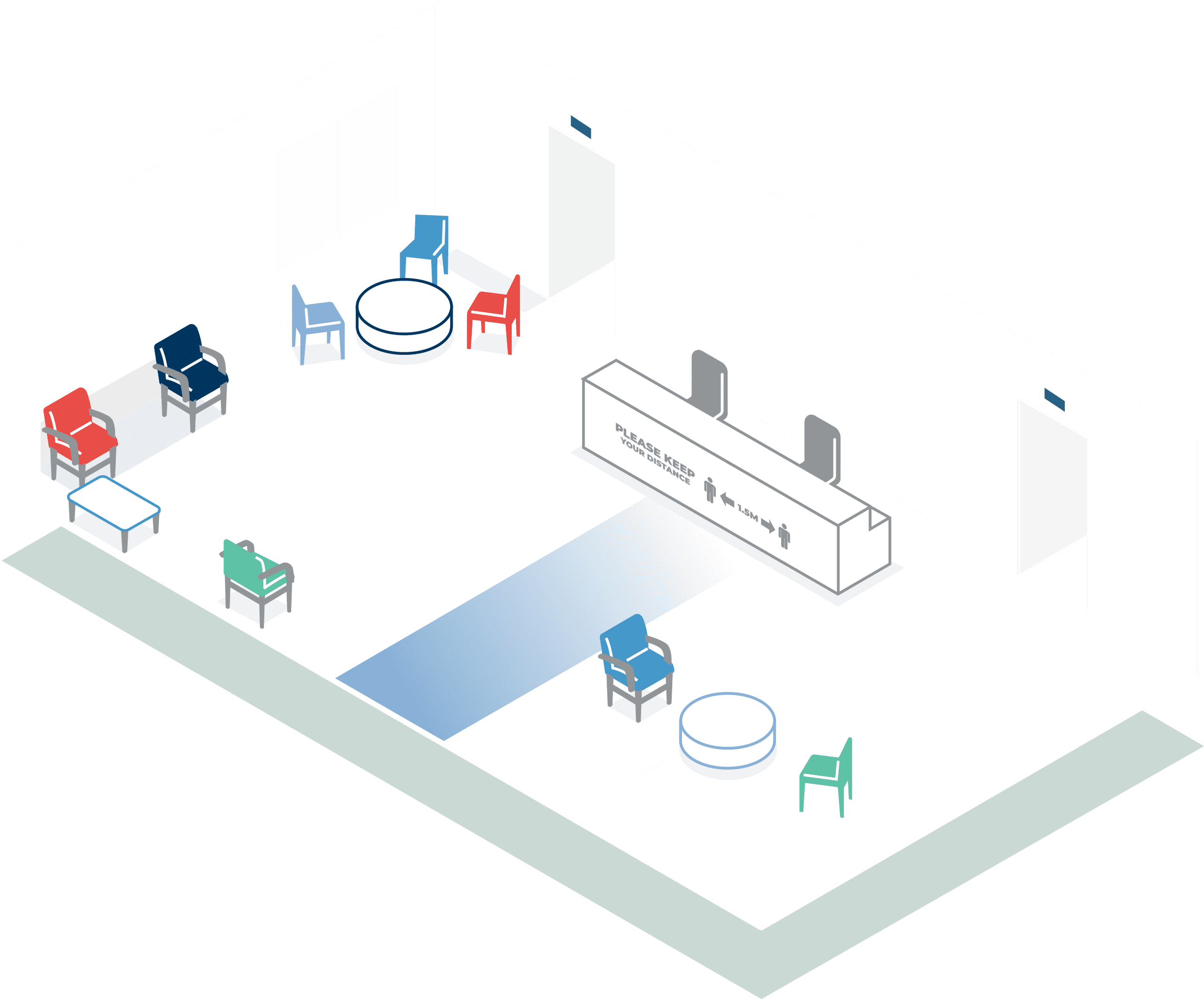 A Relaxing Ambiance

Consider some options for improving the patient waiting experience.

Communication

Consider the positioning of patient education posters, brochures and screens to keep your patients well informed. Ensure they're visible and appropriate to the health literacy and cultural needs of your patients. Examples include: screening information, infection control information, policies (cultural, billing, appointment types) and practice updates, such as practitioner leave or leaving the practice.
Item 1 of 5
Private Bathrooms
The bathrooms patients use to collect urine and other specimens should not be visible from the waiting area. This includes the routes to and from them. At least one bathroom must allow people with disabilities to safely and comfortably access the facilities. Also consider having separate bathrooms for the practice team and patients.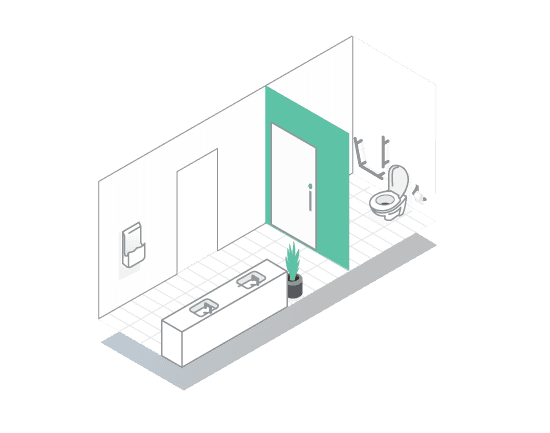 Setup Complete!
Take a moment to look over your finished waiting area design. Your practice is now ready for patients.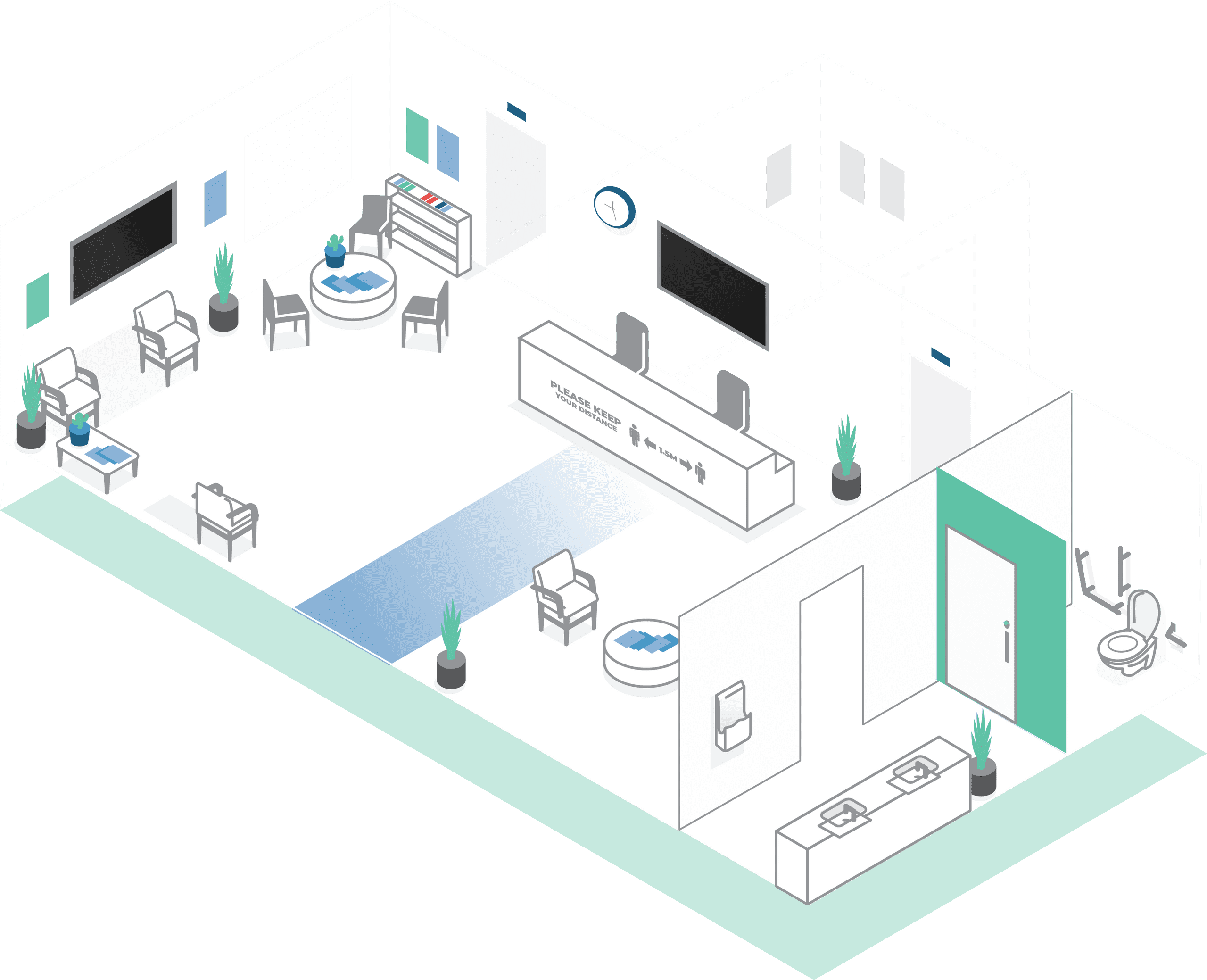 Summary
Follow these guidelines when setting up your waiting area. A well designed area does not feel like an illness waiting room. A positive wellness message sets the scene for the consultation.