Consulting, Treatment and Procedure Rooms
The welcoming look and feel of your practice should extend to each of your consulting, treatment and procedure rooms. A cohesive design will offer the patient a seamless, safe and enjoyable experience as they move between spaces.

Well designed rooms are large enough to accomodates the necessary equipment and allow for comformtable and easy movement.

Continue to learn more about the elements and design of each room.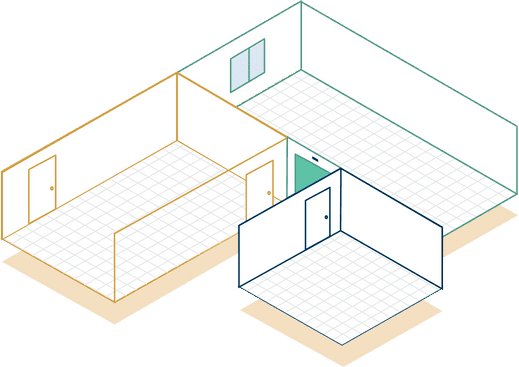 The Consulting Room

Your consulting room should be a functional, safe and welcoming space. You will need at least one consulting room per clinical team member (ie GPs and practice nurses).

Size
As a guide allow approximatley 12-16 m2 for each consulting room.
Item 1 of 3
The Treatment or Procedure Room

You should have at least one treatment or procedure room to perform minor procedures and emergency treatment.

Size
At a minimum, allow 7 m2 (e.g. 2.5m x 3m) for this room. If your practice performs minor procedures consider a larger space (approximately 16m2).
Item 1 of 3